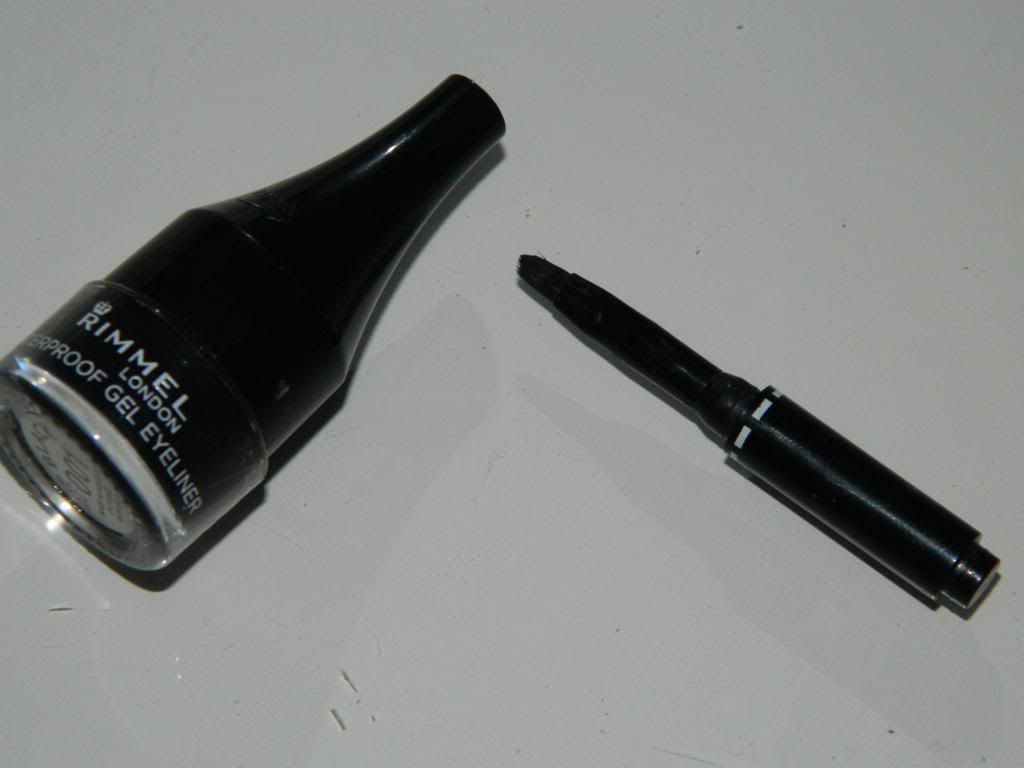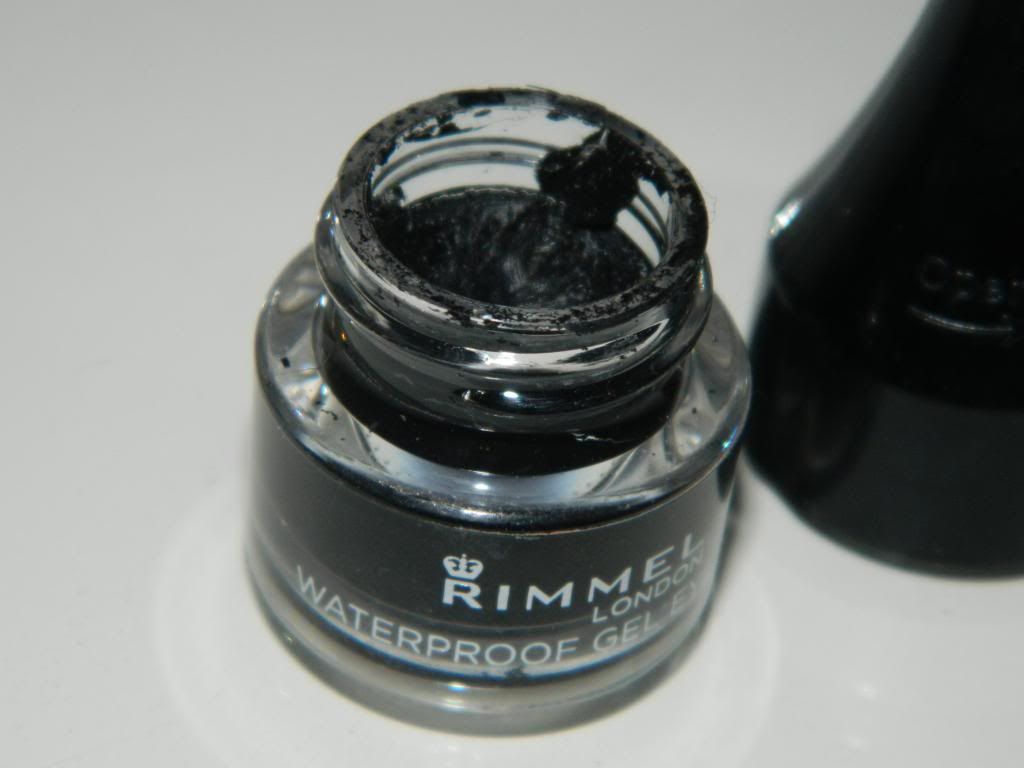 I wanted to buy a gel eyeliner as I had seen many blogs rave about them and how you can create so many different looks with it. I was in Boots browsing for one when I came across this Rimmel Product - I knew Rimmel was a great brand and that I had been pleased with most of their other makeup so I thought I could rely on them this time. I bought it for £6.49 which I think is quite expensive for a teeny tiny little pot, but at the time I couldn't find anything better
Unfortunately this is the worst eyeliner I have bought, and trust me I have tried dozens. My eyes are just really wierd and eyeliner doesn't ever stay on them usually. When I applied this, I saw that the gel was extremely gloopy and thick, and too wet to apply. However when on, I absolutely loved the look of it on my eyelids as it looked really black and dramatic. Not long after I realised that the gel hadn't set at all and was still wet. It had made my a massive thick messy line all over my eyes and it was extremely embarrassing - It had smudged everywhere and I had to continuously keep checking and wiping.
As well as that, the brush wasn't right either. It was far to thick and had no shape to it. The gel kept drying on and making it go crusty and vile, so I had to clean it nearly every day to stop all that old muck transferring onto my eyes.
The only part I do like is that the design of it is extremely cute and nifty. The fact that the brush is in the lid makes it really handy and easy to carry around with you. It does look like an expensive great product, however the results are extremely poor.
Overall I would not recommend to anybody! - It is possibly the worst eyeliner I have used. I know that quite a lot of people on the boots website too agree, as well as other blog reviews. I now use the brush for my new Bobbi Brown Eyeliner which I really like. (I will be reviewing that product soon!)