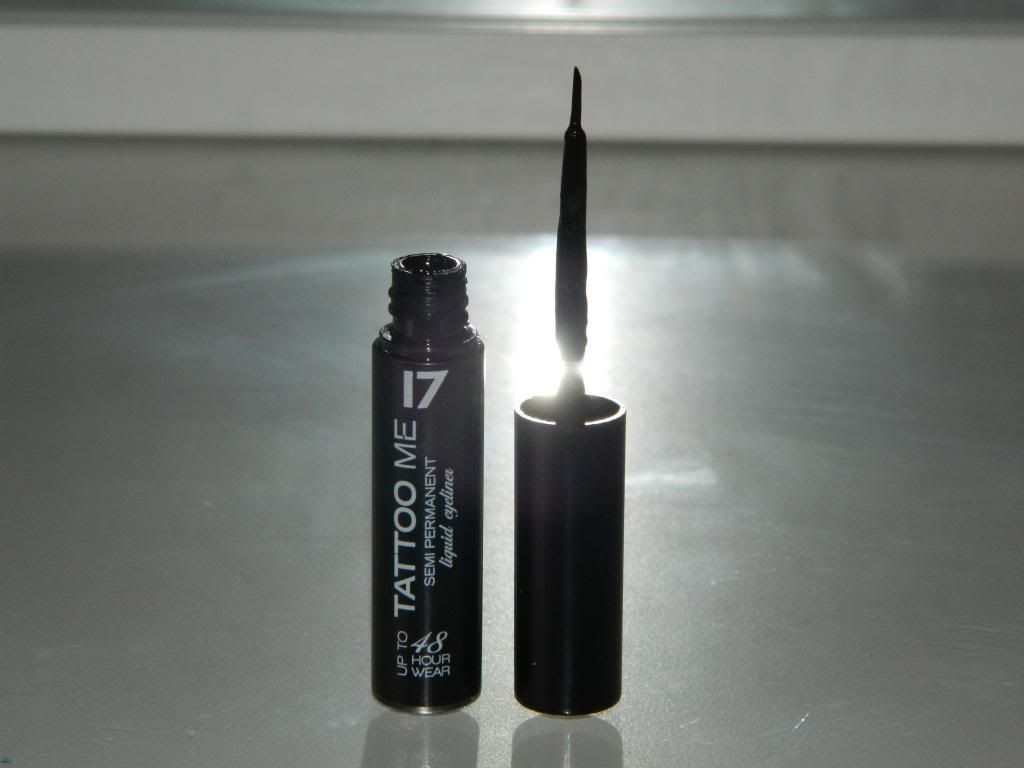 I saw the advert for this new 17 product and the 'semi permanent' caught my attention. For some reason no eyeliner, whether it is expensive or cheap will stay on me and it is seriously irritating. So I thought considering I actually like the brand and it is like a 'tattoo' I thought I would give it a go and hope for the best. It was only £4.99 so I wasn't loosing much.
Advantages
It turns out that this is the best liquid eyeliner I have ever bought. It stays on perfectly well and comes out fairly matte which is what I wanted. It claims to stay on for 48 hours but realistically it stays on me for about 8 hours. I may need to top it up if my eye shadow or powder has melted onto it but that is if I am wearing ALL day. I usually have a shower and nearly all my makeup comes off, but with this eyeliner it actually stays on which is bizarre. I have to use a really good makeup wipe to actually get it off which is annoying but at least it is guaranteed to stay on.
For me, this eyeliner is smudge proof and waterproof; not even scrubbing in the shower can remove it. It is really black which is exactly what I wanted, and I don't think it comes in any other colours. It has an intense pigmented formulation so it gives a really dramatic look, depending on how much you apply. It can be worn any time of the day and can look extreme or natural.
Disadvantages
As much as I love how brilliantly well it stays on my eyes and I have no problems when I have it on, if you make a mistake when applying it, it is the most difficult thing to get off and you end up scrubbing your whole eyelid which therefore removes all eyeshadow and concealer etc and makes your eyes all red and puffy. I am always trying to put it on quickly in the morning before school and it is a nightmare to remove, escpecially when you are in a hurry. My flicks always ten to go wrong too so once you have done it, there is no going back.
Also, when applying it, I find that the wand brush is quite flimsy and it doesn't apply as well as some of the other eyeliners I have used. It tends to be quite thick and therefore makes my eyelashes stick together and so I can't apply my mascara that well. However I find that if I just swap the brush with one of my other liquid eyeliners it is absolutely fine.
I am determined not to write that many negatives as I really love this product too much and will continue to buy it again and again.