Barbie Body - Miss Selfridge £25, Lace Cardigan - Zara £39.99, Tan Skirt - Ebay H&M £0.99, Floral Jeans - River Island £40, High Waisted Denim Shorts - Newlook £19.99, White Vest - Topshop, Black Wedges - Newlook £20
It seems like forever since I last posted so apologies! I went shopping two days ago (My outfit is the top 2 photos), and I bought a few things. It was actually a really nice sunny day which is a change from the usual rainy and cold weather (Yes, even in June!) I went in pretty early and it wasn't that sunny, so I wore jeans and a jumper. After being in town an hour I took my jumper off because it was so hot! I hope the weather stays like this for the next two weeks because:
I have my prom next Wednesday (27th); it is my birthday next Friday (29th) and I go to Newquay next Saturday (30th). I have such a busy week! So exciting, eeeekk...

I have had my GCSE exams for the past 6 weeks, and today was my last one! I can finally relax and enjoy my 3 months off! I don't have to revise again or work for a while *leaps with joy*
Excuse the horrible undone room I'm in for some of my photos. It will soon be my room.. it will be nicely decorated and have all my things in! It used to be my brother's room: he has moved out completely now and living in his new home which he has been saving up for for ages to buy! I'm so happy for him, but I am going to miss him so much it is unbelievable. It's wierd to think I will never live with my brother again; or wait for him to come home from work; or spend as much time as I did with him. He's living in London now so he is so far away *sobbing*. I'm so proud of my big brother, but I'm going to miss him like crazy.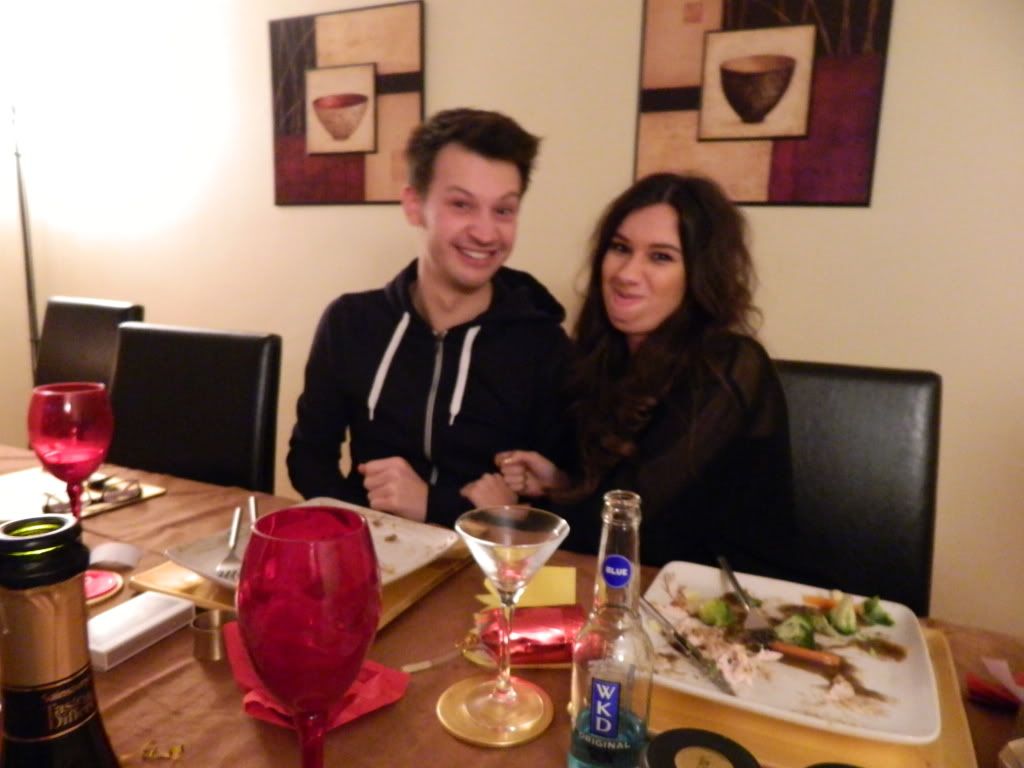 Us being silly as usual on Christmas Day 2011